Below is a partial list of organizations that provide information and support to BC seniors.
Canadian Association of Occupational Therapists BC
CAOT-BC is a provincial chapter of this national association of OTs. Occupational therapists are health practitioners who help solve problems that interfere with a person's ability to do the things that are important to them, such as self-care, being productive, and leisure activities.
(Find an Occupational Therapist in BC.)
Crisis Line Association of BC
The Crisis Line Association of BC provides information on crisis lines available across BC. If you or someone you know is in crisis or requires emotional support, please call BC's toll-free 24/7/365 mental health support line at 310-6789 ( no need to dial area code).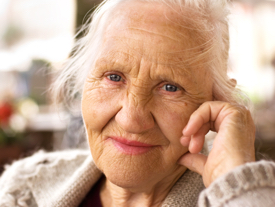 HealthLink BC's Seniors Section
HealthLink BC's Seniors Section is a collection of topics about some of the more common health concerns seniors face in British Columbia. The page also provides some useful websites that will help you make informed decisions about your health and health care.
National Network for Equitable Library Service (NNELS)
The National Network for Equitable Library Service is a repository of content owned and managed by Canadian public libraries, working with other international partners, to make copies of books in accessible formats available to readers in Canada who have print disabilities, including those with barriers related to sight or hearing, who have difficulty holding or manipulating a book or who have barriers related to comprehension. 
 
Office of the Seniors Advocate
The Office of the Seniors Advocate monitors and analyzes seniors' services and issues in BC, and makes recommendations to government and service providers to address systemic issues. You can speak to an information and referral analyst, Monday to Friday from 8:30 a.m. – 4:30 p.m. (except statutory holidays). Toll-free: 1-877-952-3181 and in Victoria: 250-952-3181.
Patient Voices Network
The Patient Voices Network (PVN) is a community of patients, families and caregivers working with health care partners to improve the BC health care system. Any BC resident can join PVN, as each person has a unique experience of interacting with the health care system and can contribute to important conversations about care.
Public Guardian and Trustee of BC
The Public Guardian and Trustee (PGT) has a unique statutory role to protect the interests of British Columbians who lack legal capacity to protect their own interests.
SeniorsBC.ca
SeniorsBC is a place for all older adults in the province to find resources for planning and living a healthy and active life as they age. Seniors' families and caregivers will find great information on this site too.
Seniors' Supportive Housing
Seniors' Supportive Housing – part of BC Housing – provides low-income seniors and people with disabilities accessible housing with supports.
United Way's Better at Home Program
Better at Home is a program that helps seniors with simple day-to-day tasks so that they can continue to live independently in their own homes and remain connected to their communities.