Voice-activation for answering a phone: Are there phones users can answer by using only their voice?
Primary tabs
Are there phones users can answer by using only their voice?
I am working with a senior who cannot and will not answer her phone. Her cognitive abilities are also declining. Are there any voice-activated or other communication devices available that you would suggest to allow her to respond and know who is calling? A good friend who is assisting her has to physically go to her house to communicate with her.
Products mentioned in our answer below are provided to inform you about the types of technologies available and have not been evaluated by CanAssist. They may or may not be appropriate for your particular situation. Some technologies and devices may require an in-person assessment. Speak with your health care provider for additional information and support.
Cognitive or physical difficulties can make answering a standard home phone quite difficult for seniors, to the point where they might avoid answering altogether.
One option that may interest you is the Caregiver Intercom, a new technology developed by CanAssist at the University of Victoria.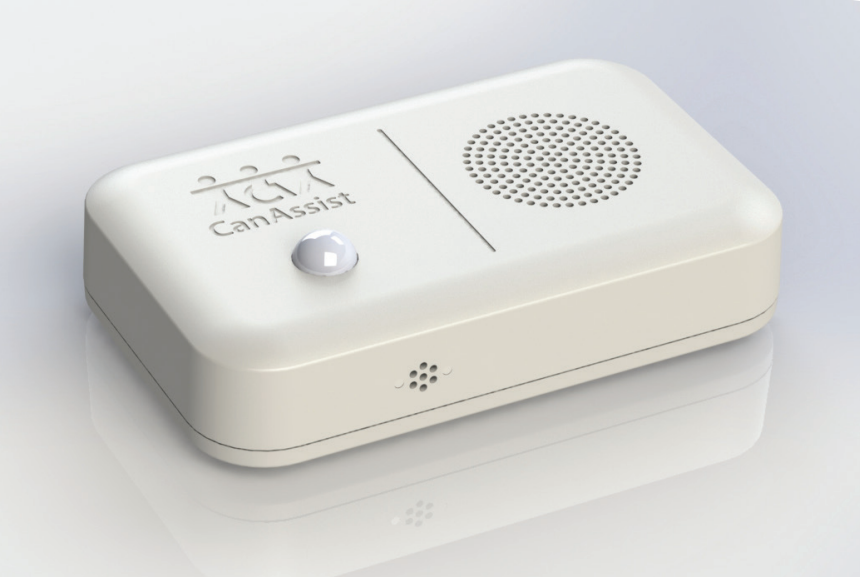 The Caregiver Intercom uses a regular landline and requires no Internet connection or subscription. Specific family members and caregivers are given a password in order to use the system. When one of these people calls the senior, the device recognizes the caregiver's number and relays the call directly through to the device. The intercom produces a loud beep to indicate to the senior that someone they know is calling. The caregiver's voice is then heard speaking on the intercom and a conversation with the senior takes place without the senior having to pick up or hang up the phone. Calls from anyone who does not have the password go directly to the senior's home phone.
As of January 2019, CanAssist is offering opportunities for eligible seniors living on Vancouver Island to test and use the Caregiver Intercom. The device will be provided and installed at no cost to eligible families and can be kept for as long as it is useful. In return, CanAssist seeks feedback on the technology's effectiveness. For more information about the Caregiver Intercom, please contact Megan Yon, CanAssist Client Relations Coordinator, at 250-853-3874 or myon@uvic.ca
Here are some other options you may wish to explore for your client:
Serene Innovation RCx-1000 Remote Control Speakerphone (at diglo.com) is a voice-activated phone that comes with a remote control for answering calls. To answer a call using your voice, the user must say "Hello" or whistle loudly towards the microphone. An accessibility switch can also be attached to the remote for answering. This product does not support Caller ID services. The device costs about $500 (USD), plus an additional $25 (USD) shipping fee to Canada.
Serene Innovations High-Definion 50+DB Amplified Multilingual CID Phone (at Serene Innovations) is a talking telephone that will speak the caller's name and phone number. The phone has large buttons and the user can activate the speaker by pressing the "Speaker" button on the device. This product costs about $155 (USD), plus any additional shipping fees.