Moving to BC: Where should my family member live, and how can they comfortably get there?
Primary tabs
Where should my family member live, and how can they comfortably get there?
I would like to find a reasonable, perhaps government subsidized, apartment for my family member -perhaps assisted living as they are a wheelchair user. This family member lives in another province, and I would like them to move to BC but they are afraid to fly, get on a bus, and unsure about driving. First question, do you know how I could find suitable Assisted Living residences? Second question, do you know of of anyway someone could drive them here? Thank you.
Products mentioned in our answer below are provided to inform you about the types of technologies available and have not been evaluated by CanAssist. They may or may not be appropriate for your particular situation. Some technologies and devices may require an in-person assessment. Speak with your health care provider for additional information and support.
Planning and organizing a move can be difficult, particularly when it involves crossing several provinces. Thankfully, there are helpful resources available to make this process easier.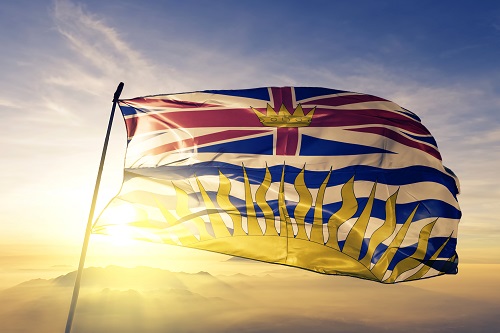 Regarding assisted living residences, it might be beneficial to first review the information provided by the BC Government, which includes details on eligibility and cost. Then, there are a number of ways to learn about the different Assisted Living options, we have listed a few below:
Find a Seniors' Assisted Living Residence is an online tool developed by the BC Government that lists residences across BC. You can search residences using a map, or by community. The listings shows the number of units, and the break down of publically subsided units compared to private pay units. There is also contact information to learn more about a residence.
Route65 is a new online service delivered by the BC Care Providers Association (BCCPA) to help seniors and their caregivers navigate housing choices. The site presents detailed information on BCCPA-members representing independent living, assisted living, home health care, and long-term care options.
BC Senior Living Association Member Directory also lists their members by community. The members represent both independent and assisted living.
There are consulting services available to help with some of the difficult decisions around housing and aging. You can search for a Certified Professional Consultant on Aging (CPCA) on their website. Each CPCA may offer different services, so check to ensure the services in the listing are relevant to your situation.
Regarding the transportation, if buses and airplanes are not an option, there are several alternatives available for moving provinces. They might not be appropriate considering the amount of travel time, how much luggage is accompanying the person, and their comfort and safety.
If you think your loved one may require support during the journey some home support providers will offer care while traveling. On some modes of transportation, such as rail, support persons travel for free. However, it is important to note that there is a cost associated with hiring a support person, and possibly additional charges for their return travel.
Taking the train is another option to consider. While the travel time is often longer, the comfort of a sleeper cabin while traveling can be a considerable improvement over a standard seat. For seniors with difficulty walking, or mobility aid users, priority boarding is available on request – you can read more on VIA Rail's Accessibility page.
Ridesharing has grown in popularity in recent years, and there are a few platforms to access these services. Ridesharing may refer to carpooling for daily commutes or sharing a cross-country drive together. Kijiji has rideshare listings to get connected to drivers, but the listings are posted by individuals and it can be difficult to arrange for the ride since the service is dependent on the person who posted the listing. Kijiji shares tips for staying safe when using rideshare.
Alternatively, Poparide is a platform dedicated to sharing rides between cities in Canada. Drivers post the details of their planned drive, where they are going, and when, and the requestor can contact the drivers or post their own request. While ridesharing services, such as Poparide, do have safety measures in place it is still important to consider how your loved one feels about ridesharing before making a booking.
Please be aware that with ridesharing there is no guarantee that vehicles will adhere to wheelchair transport safety standards.