Handrail system: What device will help my mom keep her balance while walking in the house?
Primary tabs
What device will help my mom keep her balance while walking in the house?
I've noticed that my mom is leaning onto the wall to help her keep her balance when she is walking down the hall. Do you have any recommendations on handrail systems?
Products mentioned in our answer below are provided to inform you about the types of technologies available and have not been evaluated by CanAssist. They may or may not be appropriate for your particular situation. Some technologies and devices may require an in-person assessment. Speak with your health care provider for additional information and support.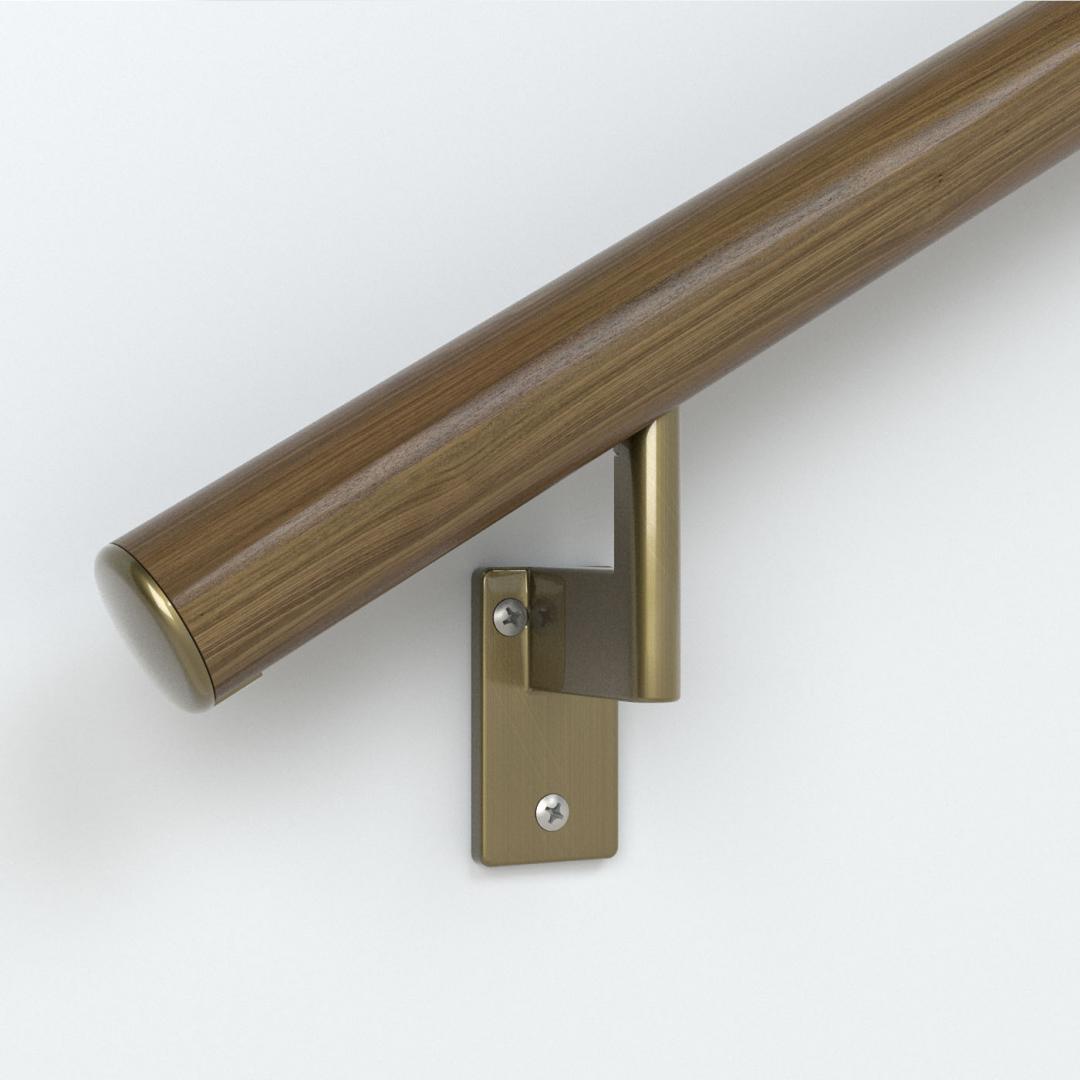 Feeling confident in your ability to walk around in your home is an important part of living independently.
A handrail product that is recommended by several mobility specialists in B.C. is the PromenAid Handrail. This handrail is mounted onto the wall and is useful for providing additional support to individuals who require assistance when walking around. The handrail may be used in wet or dry environments and is available in standard kits or in any custom length.
PromenAid Handrails vary in price depending on size and can be purchased at a number of retailers, including Motion Care (with showrooms throughout Vancouver Island and in Vancouver) and HME Mobility & Accessibility (with showrooms in Richmond, Victoria and South Surrey) and Island Mediquip (with stores in Victoria, Courtenay, Duncan, Nanaimo, and Campbell River). 
While a handrail will be helpful for your mom in the hallway, she may be at risk of falling in other areas of her home or community. Certain types of equipment like a gait aid (walker or cane) may help keep her steady on her feet. She can also complete a BC Government falls risk questionnaire to determine her risk of falling as well as actions she can take to prevent falls and remain independent.