Bathroom Safety: What can I use to prevent falls around the bathtub?
Primary tabs
What can I use to prevent falls around the bathtub?
I have been using a regular tub mat and I have almost fallen on several occasions, I am a senior on fixed income and I rent my apartment. Can you tell me what I can use in and around the tub to be safe?
Products mentioned in our answer below are provided to inform you about the types of technologies available and have not been evaluated by CanAssist. They may or may not be appropriate for your particular situation. Some technologies and devices may require an in-person assessment. Speak with your health care provider for additional information and support.
Bathroom slips and falls can cause serious injury, so it is important to take steps to make your bathroom as safe as possible. There are a number of products on the market that can help to prevent falls in the bathroom. Below are direct links to some examples of such products:
It is recommended that you place a non-slip mat inside your bath as well as outside (where you step to exit the shower). For outside the bath, select a bath mat with non-slip backing rather than suction cups. Below are direct links to a couple of examples:
Shower/bath chairs or stools can also provide much-needed stability and offer a comfortable resting place while showering.
For added support when bathing, you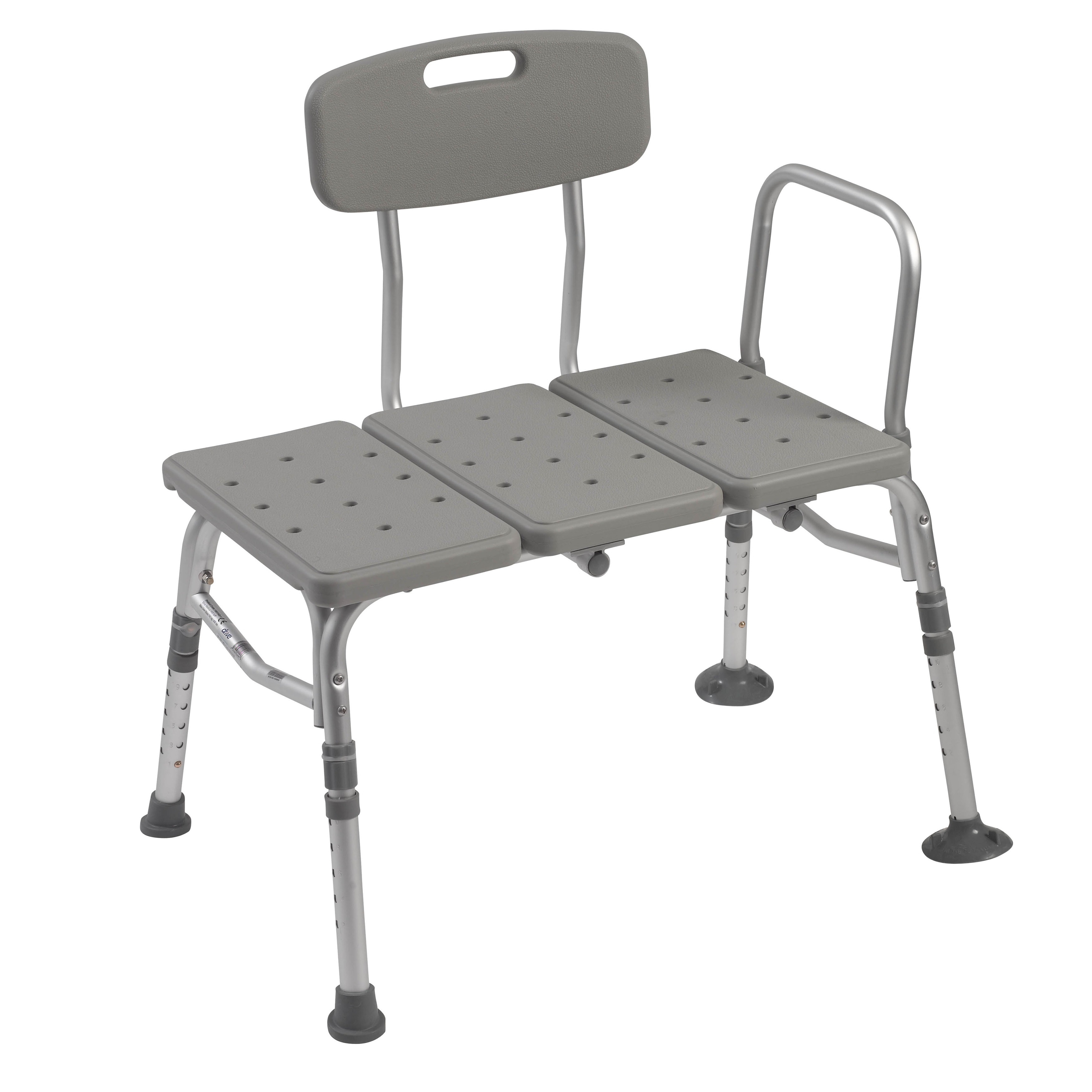 may also want to look at grab bars, which are designed to provide additional support when getting into and out of the shower or tub. Depending on your rental situation you may be allowed to have grab bars installed in your bathroom. If you cannot have grab bars installed permanently, you may be interested in clamp-on grab bars, which offer a more secure alternative to portable grab bars, and are temporary and easy to install. Drive Medical Parallel Bathtub Shower Grab Bar Safety Rail (at Walmart Canada) is a clamp-on grab bar designed to fit a wide range of bathtubs. The grab bar securely attaches to the edge of the tub by using a locking mechanism and rubber pads. This easy to install grab bar which does not require any tools is about $50 (CDN).
Another temporary option for bathroom safety are security poles. You can read more about some of the different options in this response to a previous Ability411 question. The security poles may be affixed with screws in a permanent setup, or tension-mounted for a temporary solution. They should be professionally installed and the cost ranges between $200 and $400 (CDN).
If you choose to purchase a permanent grab bar, it is recommended that you have it professionally installed and that you consult a registered health professional such as an occupational therapist or physiotherapist for grab bar placement. Here are direct links to some examples of products you may want to explore:
If you believe you are at risk or prone to falling, it may be a good idea to look into purchasing a medical alert system. Many of the pendants available are waterproof and can be warn in the bath or shower.